Rights of the Child
BREAKING NEWS: On tour for August – October 2017 
Visit the page by clicking here Visit page
| | |
| --- | --- |
|  Touring |  24 August – 23 October 2015 |
|  Duration |  55 mins |
|  Suitability |  P1 – P7 |
|  Costs |  £405.00     ONLY A FEW DATES LEFT! |
|  Free Resources | TEACHING RESOURCES |
|  Songs | LEARN THE SONGS |
'Rights of the Child' is an engaging and empowering performance, informing pupils about their own rights in a fun and interactive show. 
Synopsis
Follow the story of Ryan, a young schoolboy who has no idea he has any rights.  In fact, Ryan can't even be bothered learning about them at school.
In a dream he meets Rights campaigner Eglantyne Jebb and accompanies her to the United Nations to fight for the rights of all children in the world.  When he awakens, he understands the value of rights and returns to school determined to share his newfound knowledge.
The United Nations Children's Rights Convention (UNCRC)
The United Nations Children's Rights Convention(UNCRC),  supports teachers so they can inform pupils about their rights and how to respect the rights of others.  'Rights of the Child' endorses the charter and complements UNCRC in schools.  Pupils who will see a performance of 'Rights of the Child' will have…
a better understanding of children's rights
a more positive attitude to school
better relationships with their classmates and teachers
higher self-esteem
an increased awareness of how to be a global citizen
a more developed approach to critical thinking skills and informed decision making
a clear understanding of how to learn respect for self and for others
Click here for Summary of the UN Convention on the Rights of the Child
Children and young people's well-being has improved due to their increased ability to understand and articulate their rights and responsibilities and those of others."
Rights Respecting School Award 
Feedback from Educational Experts
The show links to rights being being unconditional in a very clear and fun way! RRSA and Scottish Government/Education Scotland focusses on the message that children do not need to do anything to have rights, which comes across excellently in Hopscotch's 'Rights of the the Child'.
         Gerry McMurtrie, Senior Professional Advisor (Scotland):  Rights Respecting Schools Award with         UNICEF UK
Hopscotch's involvement in Scottish school pupils lives are a creative and stimulating experience. Education performance's such as 'Rights of the Child' continues to develop the breadth of experience that Curriculum for Excellence is designed to deliver.
        Anthony Hutcheson, Learning for Sustainability Development Officer at Education Scotland.
School Feedback 
S – Super entertaining!

H – How soon can you come back?…

A – Awesome our pupils say!

N – Never boring!
A – Absolutely great!

R – Responsable message!

R – Really important information!

I – Included in the show – WOW!"

Leane Breslin, Kirklandneuk Primary School

Excellent dramatisation of what would happen if children didn't have any rights. Easy for children to relate to and entertaining."

Miss Lynas, St Charles' OS

The children were motivated and engaged from the very start. A very funny production with excellent content. The pupils developed their knowledge about the history of their rights.

OHR, Miss McCallum
Cast photos from Hopscotch's 'Rights of the child' 
Sing-a-long with the songs on YouTube
Get more help to learn the songs by clicking the 'LEARN THE SONGS' green icon above. 
Other Resources
Here are some useful links for the classroom:
CfE's Experiences & Outcomes
I recognise that each individual has a unique blend of abilities and needs.  I contribute to making my school community one, which values individuals equally and is a welcoming place for all.
HWB 0-010a / HWB 1-10a / HWB 2-10a / HWB 3-10a / HWB 4-10a
As I explore the rights to which others and I are entitled, I am able to exercise these rights appropriately and accept the responsibilities that go with them.  I show respect for the rights of others.
HWB 0-09a / HWB 1-09a / HWB 2-09a / HWB 3-09a / HWB 4-09a
With thanks to
The Miss E.C Hendry Charitable Trust, W A Cargill  Fund & The John Mather Charitable Trust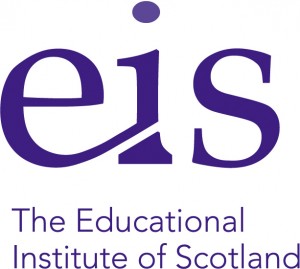 Thanks to EIS for a donation towards the cost of touring 'Rights of the Child' to Inverness-shire, Morayshire & Aberdeenshire